Principal Letter
Posted: | Updated: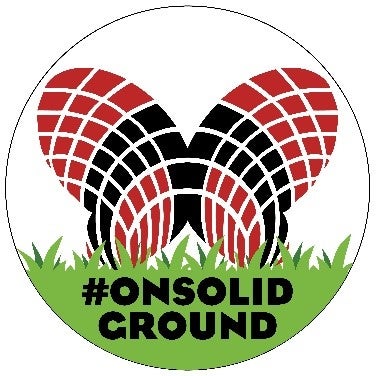 Dear Maple Learning Community,

It is with hope, admiration, and commitment, that I welcome you to the 2021-2022 school year!
When the Covid-19 storm swept in and knocked us off our course, our community bravely faced a sea of unknowns and waves of changes and challenges together. From the closure of our school building, to the start of a new school year online, to the transition into hybrid learning last spring, we held on tightly to our learning community and never let go.
While our journey is not yet complete, and the Delta variant requires that we remain vigilant, we are stronger and more knowledgeable than before. We know what to do to mitigate the risks of Covid-19 to keep our community healthy, and our return to in-person learning last spring gave us the opportunity to practice and prepare for bringing back all of our students in the fall. We can count on each other to ensure that our students, staff, and families feel safe, cared for, and ready for the great year of learning ahead.
Like many of you, my children completed the last school year at Maple online. As much as they enjoyed staying connected to their teachers and classmates, and as savvy as they became using technology, they are ready to return to in-person learning this fall. When I asked what they missed most about school they did not hesitate to tell me, "Everything!" As a Maple parent, I want to share that while watching the news can make anyone feel anxious about the future, my family feels confident about our decision to return our children to in-person learning at Maple.
Throughout the pandemic you may have heard the term "learning loss" and worried about your child's progress. I want to encourage you that our children have not "lost" their learning. In fact, our children have gained learning at home with their family that will benefit our Maple classrooms. Whether your child remained 100% online or returned in the spring, they were gaining learning, gathering resilience, and growing academically. This year, Maple will continue to maintain high expectations and supports for the learning leaps of each of our children.
I want to acknowledge that this year will not be a return to the normal that we remember, nor will this school year be a "new normal" for us to simply adjust to. Instead, this will be our learning community's "next normal" where we will continue to navigate each new challenge, and each new transition with flexibility and care for one another. As we reopen our school building and reunite our learning community this fall, we are not tossed about on stormy seas. Instead, our feet are planted On Solid Ground.
Please mark your calendars:
PTSA ordered school supplies on behalf of families. Please pay online.
August 17-18 at 9 a.m. – 12 p.m.: Kindergarten Jumpstart
September 1: First day of school for 1st – 5th graders
September 9: First day of school for Kindergarten
September 30: Curriculum Night 5:30 p.m.
In Proud Partnership,
Christy Bowman-White
Principal of Maple Elementary